Here is decadent dessert that has a total surprise ingredient (
you won't guess it, so just keep reading to find out!
). I was entirely skeptical of this recipe when I first found it on
Chocolate Covered Katie's
healthy dessert blog. So naturally, curiosity got the best of me and I just had to make this delicious pie. Want to know what's in it?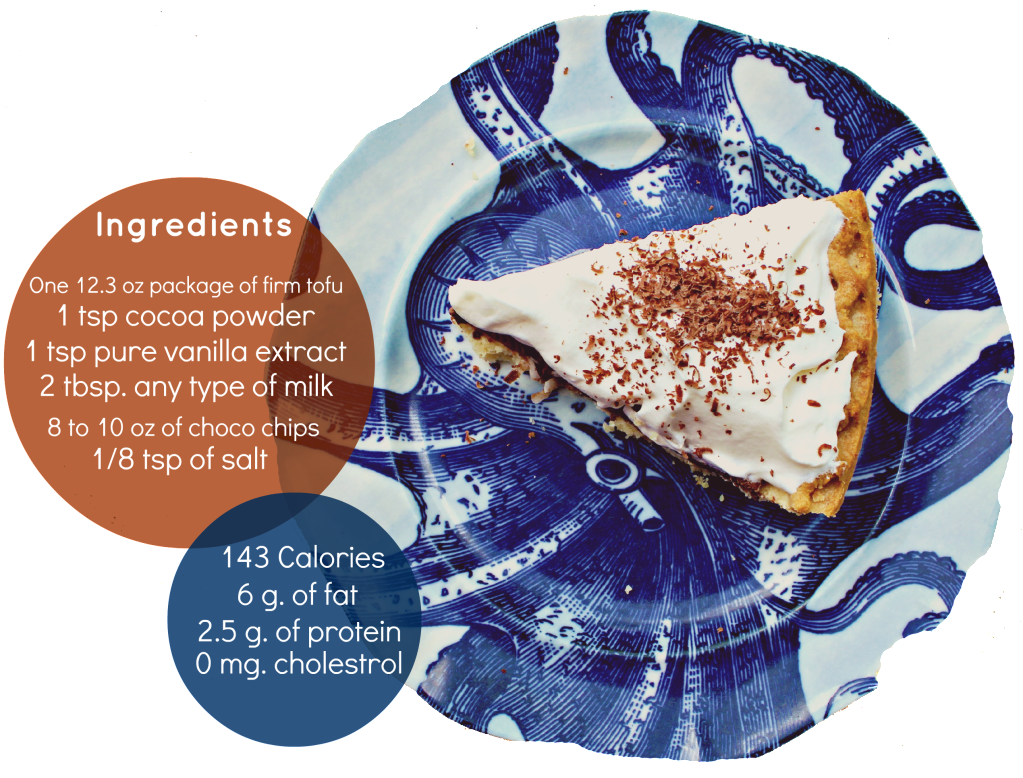 Yes, you read that correctly: TOFU is in this pie! Who would have thought? I suppose it's quite a novel idea considering tofu takes on whatever flavor you cook it in. Obviously in this case, it's chocolate! WOW, I know! And you want to know the best part? It practically eliminates about 100 calories per slice from the original type of chocolate fudge pie. And honestly... it was just as good... dare I even say, better?
Essentially, all you do is melt the chocolate (I used Lindt 70% cocoa bar and a mix of chocolate chips) and then throw all the ingredients into a food processor or blender. Blend it up until smooth and creamy and pour into a pie shell (bake that crust first, because this pie only needs to chill in the fridge!). I also sprinkled a layer of coconut on top (I think my sugar count might have gone up a little haha). Then put that pie into the fridge to get nice, cold and firm! I gave it a few hours before it came out like this: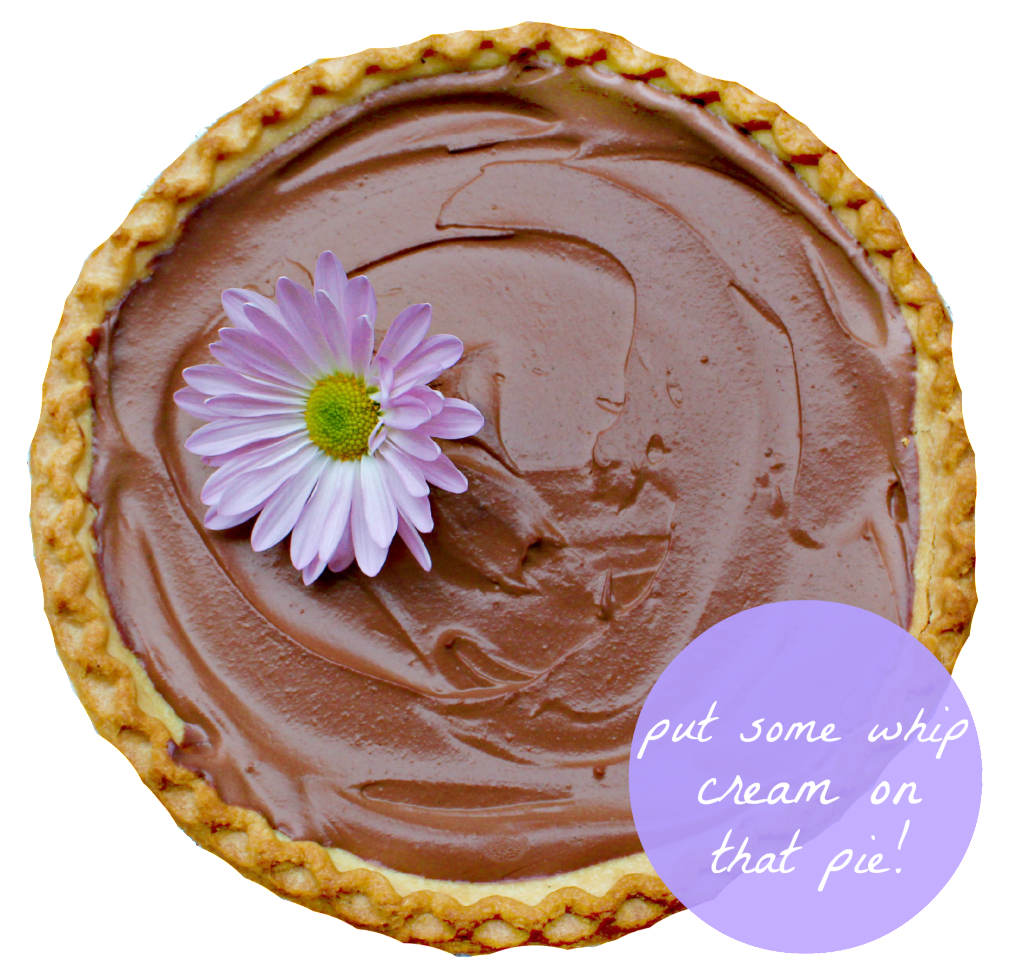 Then add that whip cream for the luscious pie look. In my southern opinion, it's not a chocolate pie without a whip cream topping. Just my preference :) Now sprinkle some shaved chocolate on top and there ya go! I must give Katie the credit on this recipe and I can't wait to try other ingredients, like substituting my milk for coconut almond milk?? Or using a different flavor chocolate? There are TONS of ways to customize this pie and trust me, you will NOT be disappointed with the outcome!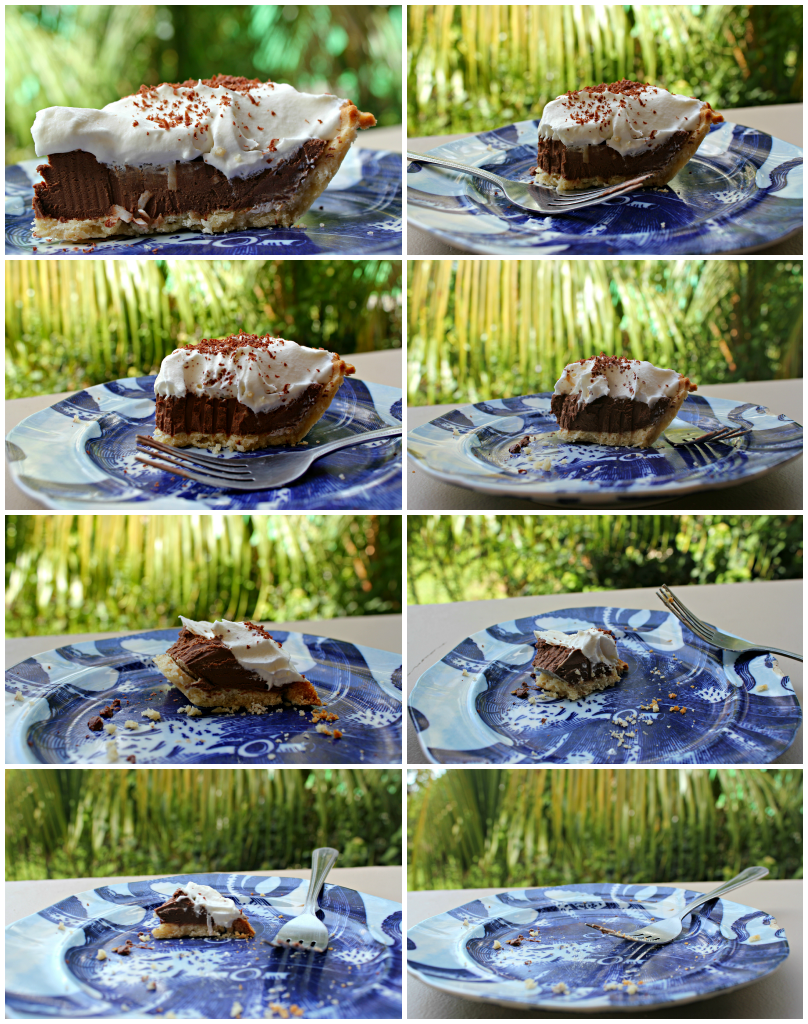 All images by Chelsea Harms . Let me know if you want to use them!
I still can't get past it. Tofu? Who would have thought? Well, if you try it, please come back and tell me what you think of it! I would be delighted to hear how it suites your tastes!
[Update 1: September 2012] //
I told you I had to make this recipe into something more of my own :) I tried it with SOFT tofu instead of firm and got more of a chocolate cream pie filling (perfect!!). I also used coconut almond milk and chopped sweetened coconut added to the melted chocolate. Try these alternatives for a real vegan pie!
[Update 2: November 2012] //
I made this pie again, but this time with Nutella and peanut butter.. WOW!! I just added scoops of these two ingredients to the chocolate chips and melted them all together (which, by the way, chocolate chips are not normally vegan. Look for vegan chips to make it a completely vegan pie. Here's one alternative. Check Trader Joe's for more!) Anyways, this pie came out like a Reese's cup, it was soooo good!!
Do you know any desserts with clever ingredients like this one? Tell me about it!
Until tomorrow,