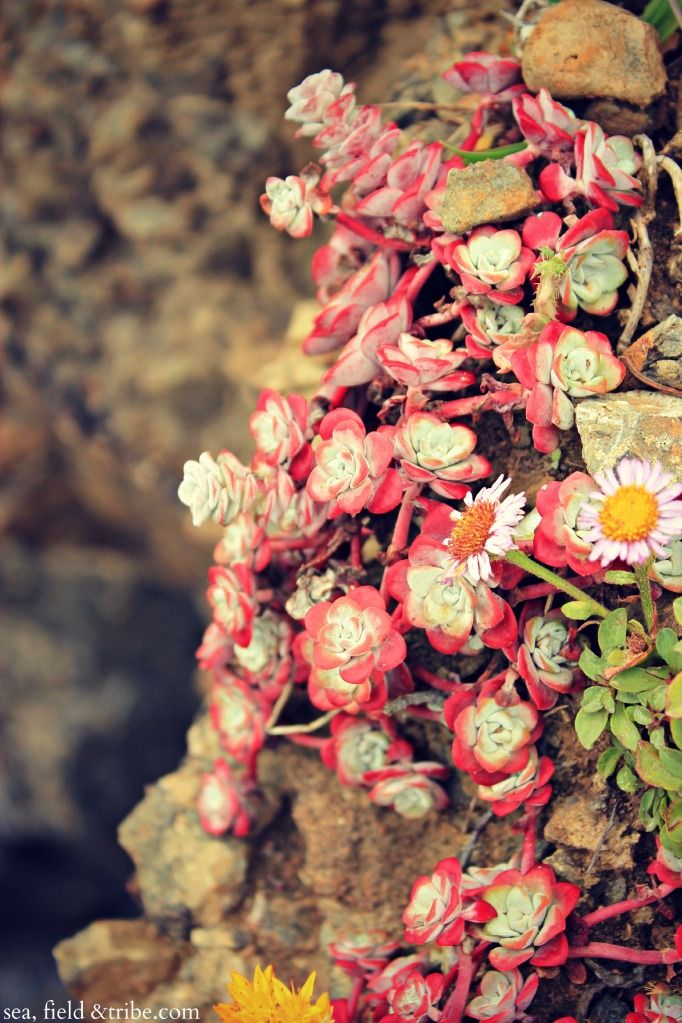 So, this past July, I took a roadtrip with Evan out to the west coast of the US. He's been there before, but it was an area I've never seen. In fact, how lame is this - I'm a marine scientist but have spent my whole career on the east coast/ Caribbean. I needed me some Pacific Ocean.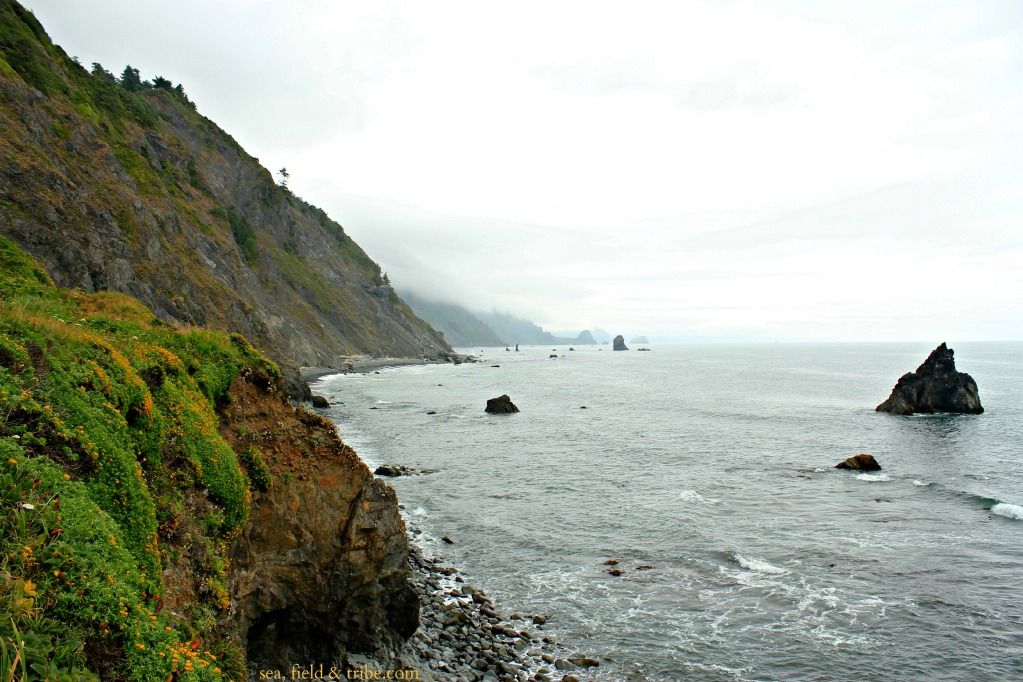 Can I just say how unprepared I was for the beauty of this coastline? California rocked my world. I particularly loved northern California - the Redwood Forest and adjacent stretch of shoreline, speckled in grey and coated in fog (where these photos were taken). Yet an unreal amount of life just covering every inch of mountain and cliff. Succulents galore! Plants I've never seen and many that I wished I could transplant to Puerto Rico and enjoy every day.
Could I live here someday? Yes. Yes, I think so. For a bit, perhaps. May I share some more photos I took from the trip?
I was truly enamored with the succulents. Is that silly? I live on a tropical island, yet I just found this coast beyond beautiful. A different type of beautiful. It wasn't the same beauty as the Caribbean or the tropics. This was cold weather beauty - mountains meet the sea (wow, that's my perfect place).
I am so eager to visit California again. In fact, my younger brother and I are planning to backpack Yosemite with our significant others next summer. But part of this roadtrip in July was to get acquainted with the west coast (California and Oregon too; we also visited Portland), just in case either of our careers take us that direction.
What's your favorite coastline of the US and why? What do you think makes that area special for you? I'd love to know!

P.S. - All these images are by me. Please credit appropriately :) Gracias!
Saludos until tomorrow,