Using nature as a canvas is truly one of my favorite things about creating art. I love to utilize found natural objects as my basis for whatever piece I'm dreaming up at the moment - like pieces of sea fan, bits of coconut palm branches and driftwood. All of which is uber abundant here on the island. But I particularly love painting on driftwood, just like
Molly Anne
from the image above. When I searched for this unique style, I found similar artists with this love for color bursts on sticks and fragments.
Via Jessica Turnbow
These neon lovelies are by Jessica Turnbow from Phoenix, AZ. You can find them in
her Etsy shop
. I really love her bright and bold colors and unique patterns. She is so original! And the top photo stick collection are actually
stickers
! Ginette Lapalme from Ontario painted these beauties and turned them into stickers. How creative is that?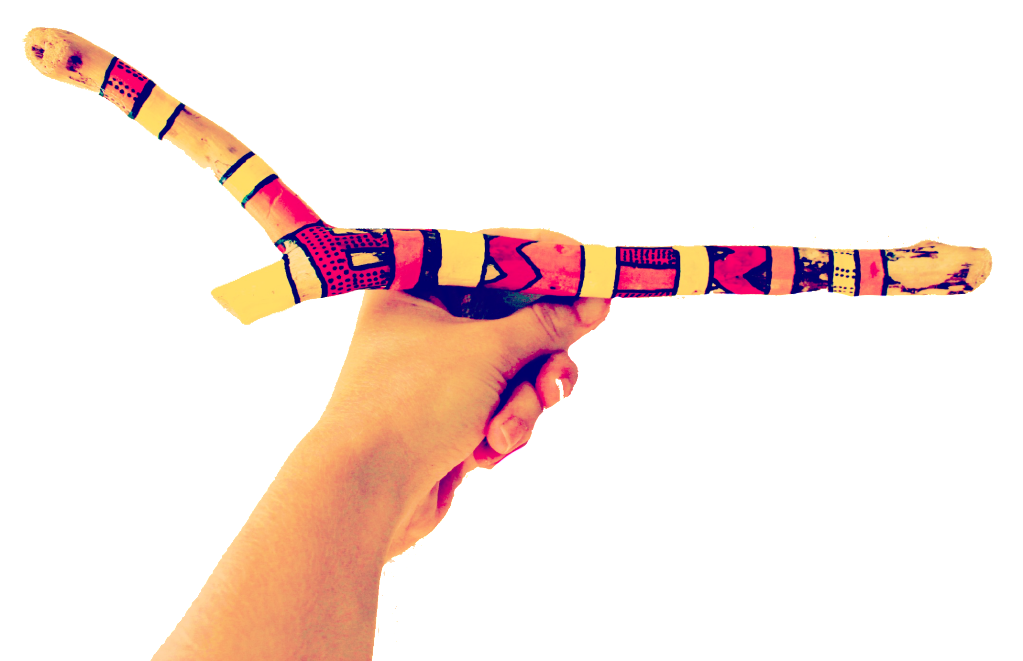 Yes, I dabble a little too. Here is
my version
of a sunset palette tribal driftwood. This one is actually structured to hang on the wall. Painted on a found piece of driftwood along my Rincon shoreline.
What do you think of this tribal inspired decor? Do you have anything like this styling your own home?


For the rest of the day today, I'll be prepping my home in expectation of Tropical Storm (or Hurricane) Issac, which is predicted to cross Puerto Rico by tomorrow. I'm thankful that I already have several posts lined up for the rest of this week, in preparation of losing power and internet. Fingers crossed that it won't be too horrible!

Until tomorrow,