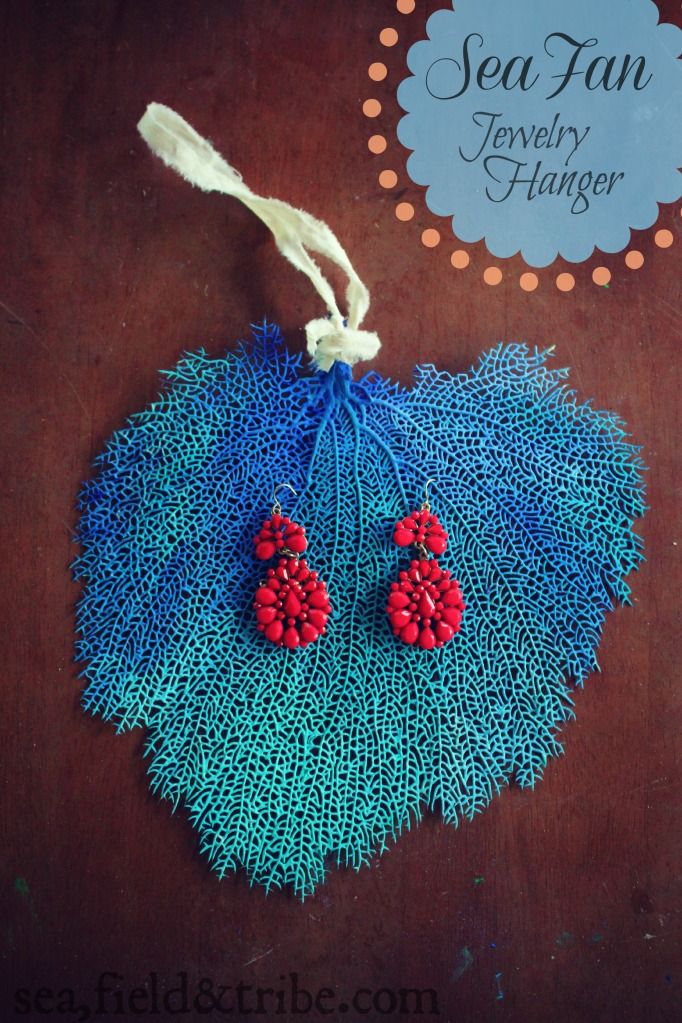 To kick off the week of do-it-yourselfs, I have a special treat for all of you! I know that naturally-shed pieces of reef are not frequently encountered anywhere else but on the coast, but this DIY can apply to lots of other natural pieces too. Check out how easy this is: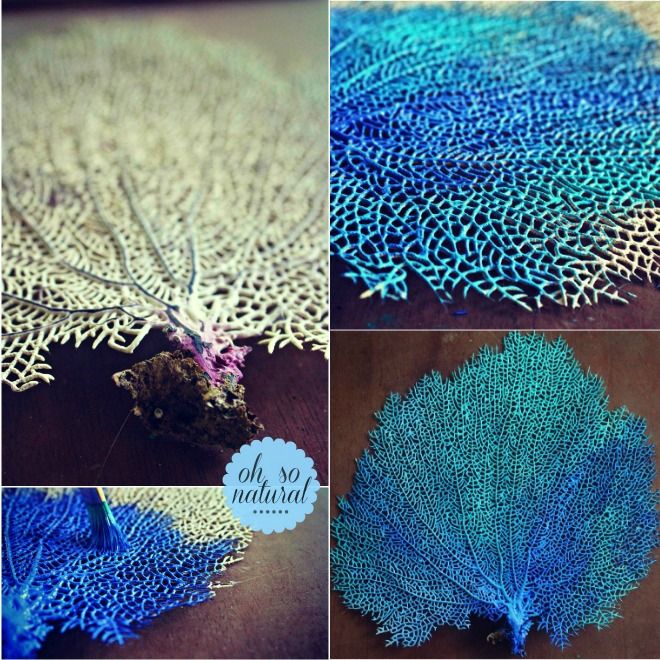 You only very basic supplies once you have your key natural piece. I'm using a piece of sea fan which was found dried up on my local beach (
please don't remove living plants or animals from the ocean or the land
). If you don't have a piece of reef, try a bundle of twigs, a piece of driftwood tree root, or get more ideas from this
curated DIY jewelry holder post
.
I used three colors of acrylic paint (which I found at Walmart, I'm sure your craft stores will have them) and a basic simple paintbrush. Laid over paper, I slowly painted one side of the reef and just blended several colors together to get a marbled look as I went. There really isn't any rhyme or reason to the design - just have fun and enjoy painting something that would be extremely difficult to mess up! No painting in the lines for this one. Let that side dry and then flip over and do the other.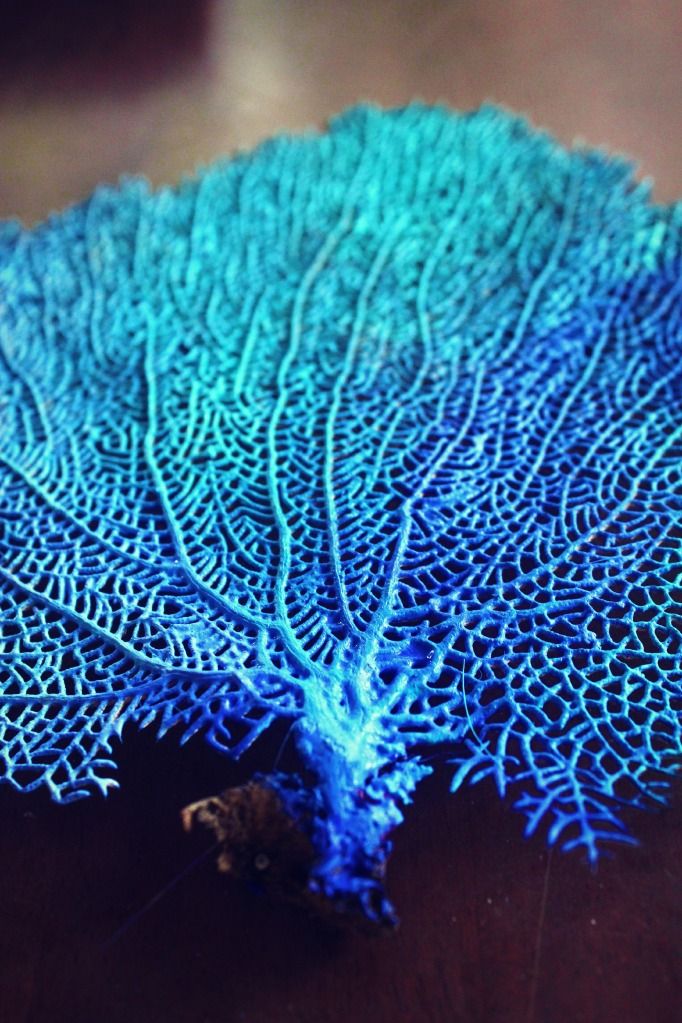 When finished, you should have beautiful array of color on a lovely natural object that you can now use for your indoor jewelry decor. It's so simple! But wait, we are missing the final touch. Where's that string?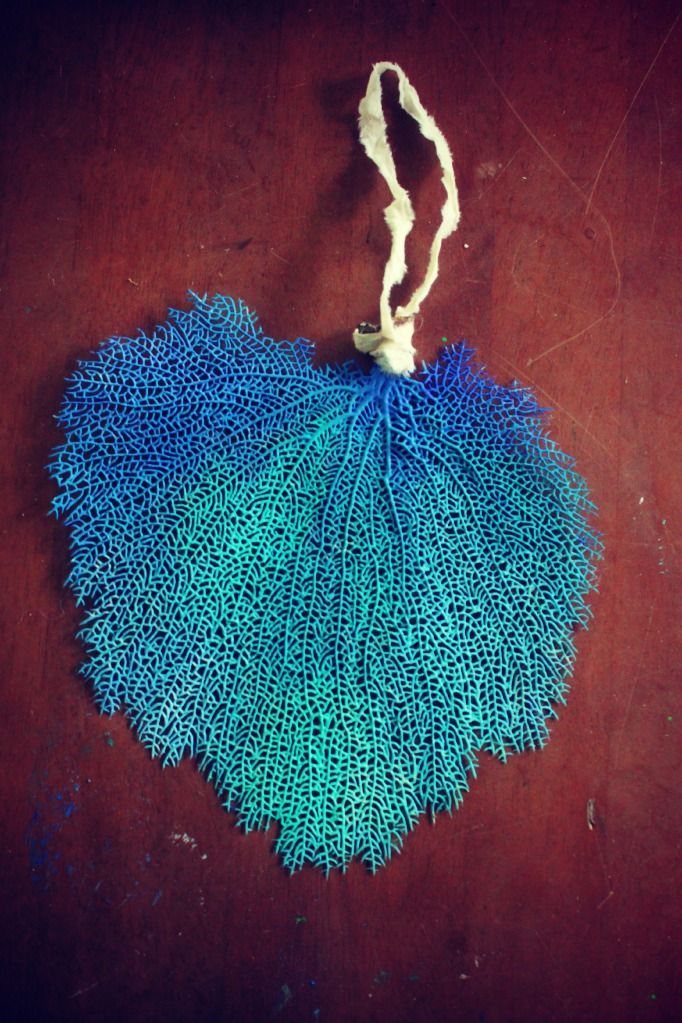 Just wrap this around the base and tie several times so its secure. You want to make sure it can hold the weight of several pairs of earrings. Give it a little tug. Good to go! If you'd like a proper finishing touch, I would give both sides of this piece a little spray of a good clear coat. This will just help maintain its structure and design as it acquires a bit of use.
That's it for this simple and basic all natural jewelry hanger. If you don't have anything around you to achieve somewhat of the same style, not to fear!
I've listed this special piece on Etsy in my shop
. So hop on over and snag it up before someone else does!
Come back tomorrow for another DIY!
Until then,